Do you know what your customers do when they visit your website? *Introducing the new Google Analytics G4*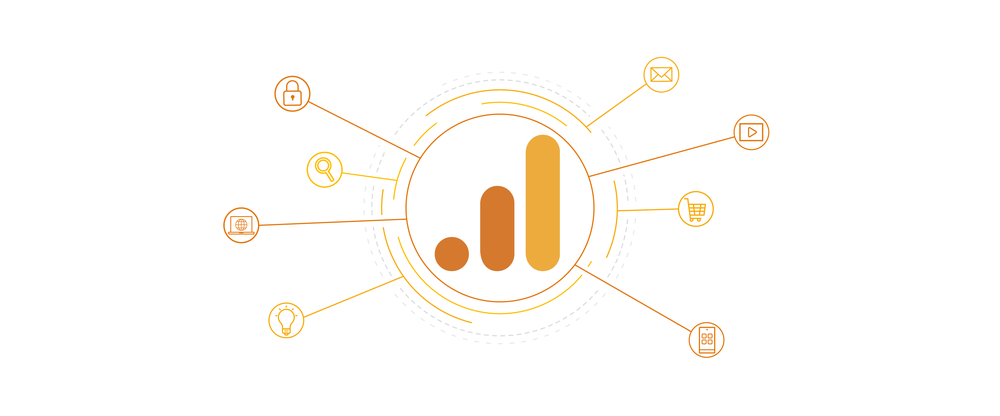 Google are changing their Analytics platform, creating a new, more intelligent Google Analytics experience.
Read about the new, more intelligent Google Analytics 4 experience here.
This next generation of Google Analytics will take your digital analytics to a whole new level by delivering the essential customer insights you need in a privacy-safe way.
If you're currently not tracking your website traffic then you will find it impossible to manage your online business
Without analytics software installed on your website you will not know what does and does not work, and could end up facing the following problems
Not knowing where your users are coming from online?
Not knowing if your users visit your website from Google , social media or from a Google Ads campaign?
Not knowing how many leads your website is generating for your business?
Not knowing which are your most and least visited pages?
Not knowing which buttons get the most clicks on these pages?
Google Analytics 4 will give you the answer to these and many other questions related to your website traffic.
If you would like to install Google Analytics 4 yourself then you can find the global site tag (gtag.js) in your Analytics account and should implement it directly on your website. Note: if you already use Google Tag Manager, no action is needed.
*Important*
If you have any difficulty in setting up the new Google Analytics 4 tag we will be happy to set this up for you.
Click the button below to get your new Google Analytics 4 tag installed.

Your Google Analytics 4
Will show you where your website customers are coming from so you can implement a plan of action.
Will display if they are coming from a Google Ads campaign and show you the keywords that are bringing them to your website?
Allows you to set up goals and tie this in with revenue so you know how much income your website is generating
Can calculate for you the value of each customer for your website.
Can calculate how many phone calls and email inquiries the website generates for you
Google Analytics 4 allows faster and easier integration with other Google products, such as Google Ads and Google Optimize.
You can even ask Google Analytics questions that are related to your web traffic and it will provide the answer!
In order to experience this new Analytics, you will need to upgrade to Google's latest tagging solution.
Click here to get the new Google Analytics Tag Upgrade installed for the one off price of €37.50 ex VAT or click the button below.
Remember once you have paid €37.50 ex VAT there are no further costs for Google Analytics 4 and we will carry out the installation for you.

Alternatively give us a call on 01 230 3645
Or
Email us at support@thehostingpool.com