Starting An Online Business
If you have been thinking of starting an online business, then the last few weeks of working remotely at home could have been the spark to light your fire.
Starting an online business and the steps you need to take
The thought of working remotely and safely from other people has been at the fore front of peoples' minds over the last 3 weeks. The words online and remote working are trending everywhere as you can see from the Google trends graphs below.
The Online Business Model
The online business model is the perfect fit for the troubled times we live in.
It's not something you have to jump into quickly either but could be started as a side hustle
So what are the actual steps you have to take when setting up your own online business
Step 1 – Website Platform
When setting up your own website you don't have to be hugely technical. What you need is a plug and play CMS or content management system that allows you to publish blog posts and create pages with content rich media such as video ,sound and images
The most popular CMS in operation today is WordPress, powering upwards of 25% of the websites on the Web.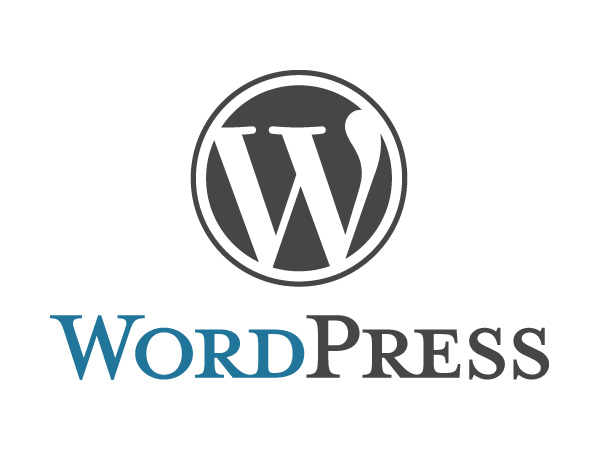 It's a great platform to get started with as it has a widespread and supportive community if you run into problems.
If trying to set up your own website puts the fear of God into you, then thehostingpool.com can help you.
We have a number of  Web Design packages that are perfectly suited to businesses and individuals wanting to set up an online presence.
We also offer top class, human support to you* free* of charge as part of the service..
Step 2 – Making your website look good
There is a vast eco-system of themes to choose from for your WordPress site. The theme for a WordPress site allows you to control the look of your pages.
There are a confusing array of themes and templates to choose from and at times, if you are just beginning your online journey, this can appear confusing. But as a starting point it is probably best to ask yourself a series of questions:
Is your site going to be selling products?
Will your website be image centric?
Will blogging be the main activity you carry out?
Don't be seduced either by the amount of free themes that are circulating. For example, many of these themes lack support when things go wrong.
Invest in a one of the paid themes to give yourself peace of mind. At thehostingpool.com we've plenty you can choose from.
Click here to see a selection
Step 3 – Your foundation pages
These are many pages you can build into your website but the following four should be included as the foundation stones
You'll need:
The homepage
The landing page for email capture
A blog page
And your 'Window to the World Page'

Your website objectives
The homepage should lay out clearly what your business is about and provide a clear selling proposition.
The landing page is where you can capture email addresses and remarket back to you audience
A blog page is where yo can provide fresh content to your audience but also let Google know your blog is being freshly updated to allow Google's algorithms to reward you.
Finally your 'Window to the World Page' is designed to demonstrate what you can do as a business for potential customers and also display testimonials from customers who have used and our happy with your services
Step 4 – Getting sales with plugins
WordPress has a vast ecosystem of developers who provide functionality to the WordPress platform in the form of plugins
A plugins exists for every type of functionality including allowing you to make money from your website.
The type of of plugins you choose for this activity will depend on the type of business model you are looking to set up
Are you looking to go full eCommerce and sell physical items from your site. Then you will need to look at the Woo Commerce plugin.
Or are you just planning to sell digital products. Then you'll need to take a look at the Easy Digital Download is plugin.
Step 5 –An email list – talking to customers on a one to one basis
Once you've managed to get paying customers on to your website, the next step is to get them back again and repeat the process. Publishing super, relevant content is one way of doing this, but another way is to create an email list and remarket to these subscribers on a one to one basis
The most popular free tool for doing this is MailChimp. Mailchimp will allow you to place a subscription button on your website to attract subscribers.
This button should be on what is called a landing page. This is a page that is built in such a way that it will convert your traffic into leads.
When converting traffic it is also wise to incentivise them into providing you with their email address.
This can be done by offering them such free content as an ebook, a checklist a cheat sheet or infograhics
Step 6 – Manage your social media presence effectively

Social Media will play an important role when you set up an online business.
You'll need to maximise the reach of your business and this means using social media platforms. Content can be issued quickly to a large audience on platforms such as LinkedIn and Facebook.
But it wont be enough just to throw out ad hoc posts.  You'll also have to think strategically.
For example, you'll want to know at what time your followers are likely to be online so you can post when you have the best chance of reaching them. A scheduling tool like Buffer can be useful here.
You should also check out Hootsuite which allows you to track real time conversations about your business, mentions of your product and hash tags relevant to your services.
Step 7 – Amaze Your Visitors with Stunning Graphics
Whilst text can be powerful in attracting traffic , combining this with images raises your content to another level
Our minds and brains take much more quickly to images and they can very quickly and simply make your site look highly impressive.
You don't have to break the bank when it comes to creating images. There are many free tools such as Canva and free stock images services such as Unspalsh where you can source super images.
Conclusion
If you'd like to discover how thehostingpool can help you develop or set up an online business please contact us on 01 230 3645 or click on thehostingpool.com.
Alternatively, please contact us by any of the methods below.
www.linkedin.com/in/patjhughes/
https://www.linkedin.com/thehostingpool
https://www.facebook.com/thehostingpool