Trading Online Vouchers
What is the Trading Online Vouchers Scheme
The Trading Online Voucher Scheme is an Irish government initiative  designed to encourage more small businesses  to begin trading online.
Prior to the Covid-19 pandemic there was a shift towards companies adopting this online sales model.
Customers expectations had changed: they wanted the ability to be able to choose from a wide range of products at a time of their own choosing.
The eCommerce business model provides a wide range of choice with a shop front that is open 24/7 365 days of the year.
Then when COVID struck online selling offered another unique selling point: the ability to be able shop without the fear of contracting infection from others.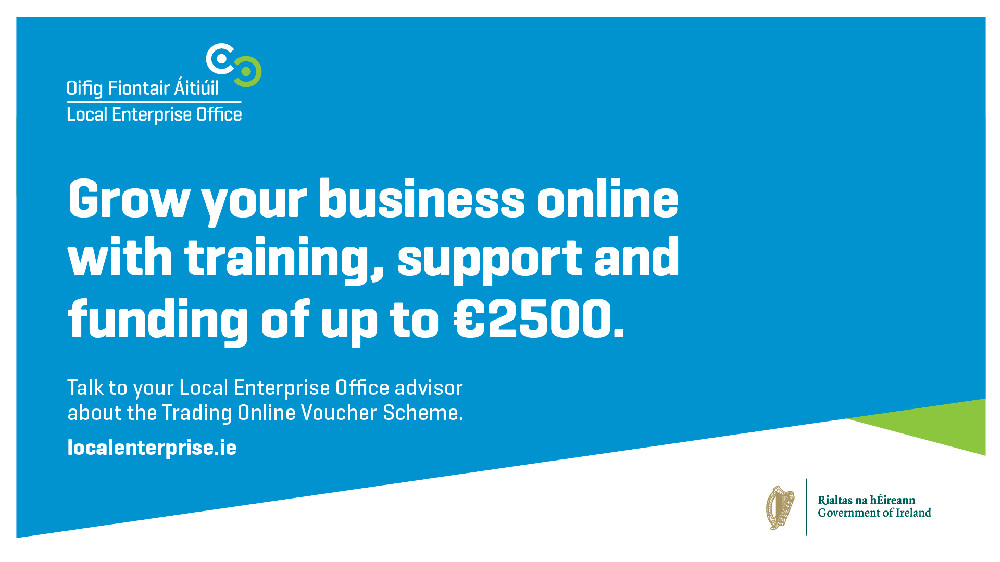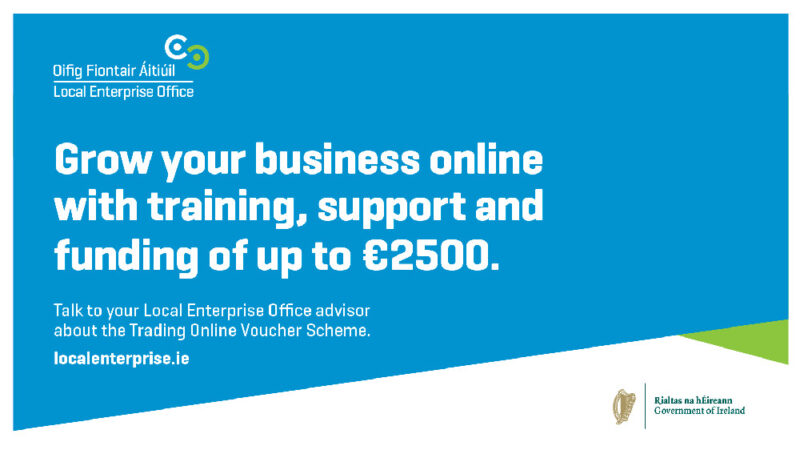 Eligibility Criteria
The eligibility for the scheme takes into account the following factors:

Have a minimal online trading capacity
Employ up to 10 people or less
Have a turnover of less than €10 million
Businesses must be trading for at least 6 months
Your business must be located within the area of the LEO you apply to
For example if you are based in Wexford then you must apply to Wexford LEO
You must first attend a Trading Online Voucher seminar organised by one of the Local Enterprise offices.
Businesses who have applied before can apply again if your website requires an upgrade
Be sure to scope out your project before presenting it to the LEO. There may be design and functionality questions you haven't thought of that may be important in getting approval for the money
Remember we are here to help.
Contact us before applying as we have extensive experience in the area of eCommerce web design for small business and will be able to help you with any questions you many have.
How the scheme works
With the Trading Online Voucher scheme (TOV), the Government offers support of up to €2,500.00 for 50/50  funding to get your business trading online.
So for example the government will match 50% of your costs up to a maximum value of €2,500.00.
This means if you  spend €4000 to get your business trading online you will get €2000 back.
If were to spend €5000 or above, you will receive a maximum of €2500.
*Important*
You must first get approval for the scheme before incurring any expenses

Other factors to take into account:
It is not just product based business that are eligible for the scheme For example if you offer a service like a solicitor or accountant you can also take part by by taking online payments for your services.
You need to pay all your suppliers before you can draw down the voucher money.
Only Third party costs only will be allowed.

Your third party supplier's  paperwork  such as invoices must contain their official business details (e.g. Tax and Business Registration numbers).
Application Form
Where can you get access to the Application Form?
To download the application form you must first attend one of the seminars
We are here to help you if you have any additional questions. There has never been a better time to start an eCommerce business particulary with all the financial support that is now available.
Call us on 01 230 3645 or fill out the contact form below and we will come straight back to you.
Trading Online Voucher: Request a Quote from thehostingpool