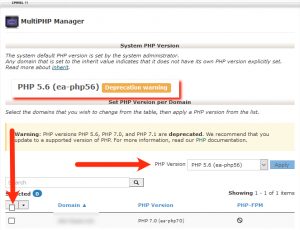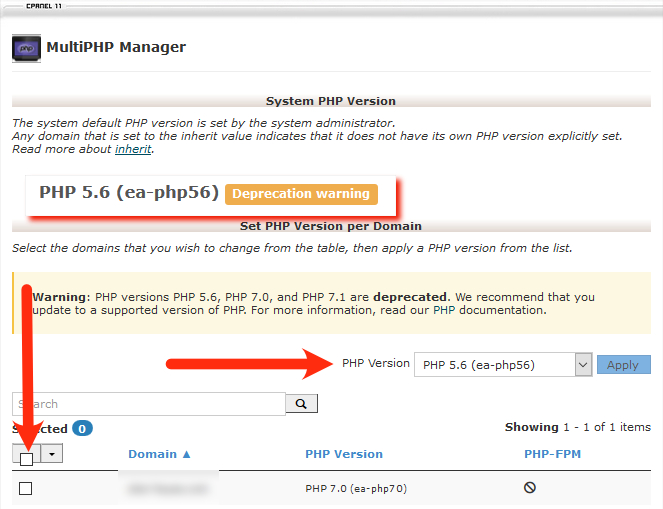 Have you ever found that your WordPress website requests that you upgrade your PHP version? If it does, it is very helpful to know how to view and/or modify your server's PHP version. Updating your site's PHP version is very important for the security of your website. When you upgrade the latest security patches will be implemented whenever a new PHP version is released. This article walks you through the steps to upgrading the PHP version in your website hosting account.
Instructions on Upgrading my PHP Version
In order to upgrade your hosting server to a later version of PHP you need to log in to your CPanel.
You can can do this by clicking on either of this link: https://dedi178.fastsecurehost.com:2083
****Caution:
Please upgrade to the next available version of PHP one step at a time. ( PHP 5.6 to PHP 7.0 is one step )
Please check your website is functioning normally after each step.
If when you upgrade to the next available version you find that your website stops working, you will need to step back one step in order to re-instate the website.
If your website cannot function on a minimum of PHP version 7.4 you should consider upgrading the site to a more modern theme.
Contact us today to get a quotation: https://thehostingpool.com/web-design-for-small-business/web-design-enquiry/
Instructions:
Once logged in navigate to CPanel >> SOFTWARE >> MultiPHP Manager
Tick the selection box beside your domain.
Select next available PHP Version.
Hit Apply.
Open your website in a new browser window and check it is functioning normally.
If your site is functioning normally you can repeat the above steps to the next version.